For optimal viewing comfort, you should be using Netscape 1.1+.
---
---
UNOFFICIAL dEUS HOME PAGE
---
---
Index:
---
---
Welcome to the dEUS home page. When this page page was created, it was the first dEUS homepage and there were only a few dEUS fans on the net. By now I have seen three other homepages including an official one. dEUS is getting popular. Fortunately everybody seems to be getting along in harmony, and the number of fans is ever increasing. If you have any questions, comments or dEUS info that you would like to see included please e-mail me at jorgs@knoware.nl Bear in mind that i'm not going to be, or want to be a rival to other dEUS pages. So don't ask me to include things that are already on other pages. Have fun, and enjoy the music. This page was last updated: 10/03/97
To create this home page i've used information provided to the dEUS mailing list by: Denis, Maurice and Ulrich. Denis and Maurice were kindly provided some of their info by Bang! records. Some other info has been sent to me by Ringo. Many thanks to Denis, Maurice, Ringo, Ulrich and of course Bang!:-) :-) I would also like to thank Denis (again) and Edo for helping me with the html-coding of this page.
Since quite some time lots of people also email with useful info to use in updating & expanding this page. It takes quite some time for me to read it all and to update this page every once in a while but these people make it fun and a lot easier. Thanks all!!!
---
---
Zea (CDS)
bang! records, Belgian release
- Zea Intro Replica
- Zea
- Right As Rain
- Great American Nude (original version)
Worst case scenario (CD)
island records, worldwide release
bang! records, Belgian release
Intro
Intro
Suds & Soda
Suds & Soda
w.c.s. (First Draft)
w.c.s. (First Draft)
Jigsaw You
Jigsaw You
Morticiachair
Morticiachair
Via
Via
Right As Rain
Let Go
Mute
Mute
Let's Get Lost
Secret Hell
Hotel Lounge
(Be The Death Of Me)
Let's Get Lost
Shake Your Hip
Hotel Lounge
(Be The Death Of Me)
Great American Nude
Shake Your Hip
Secret Hell
Dive-Bomb Djingle
Divebomb Djingle
/
Suds & soda (CDS)
- Suds & Soda
- Texan Coffee
- Secret Hell
- It. Furniture In The Far West
Via (CDS)
- Via
- Violins And Happy Endings
- Great American Nude (strip mix)
- Niche
Hotellounge (Be The Death Of Me) (CDS)
- Hotellounge (Be The Death Of Me)
- Jigsaw You (live at the Oasis, Brussels)
- Whose Vegas (Is It Anyway)
My Sister = My Clock (CD)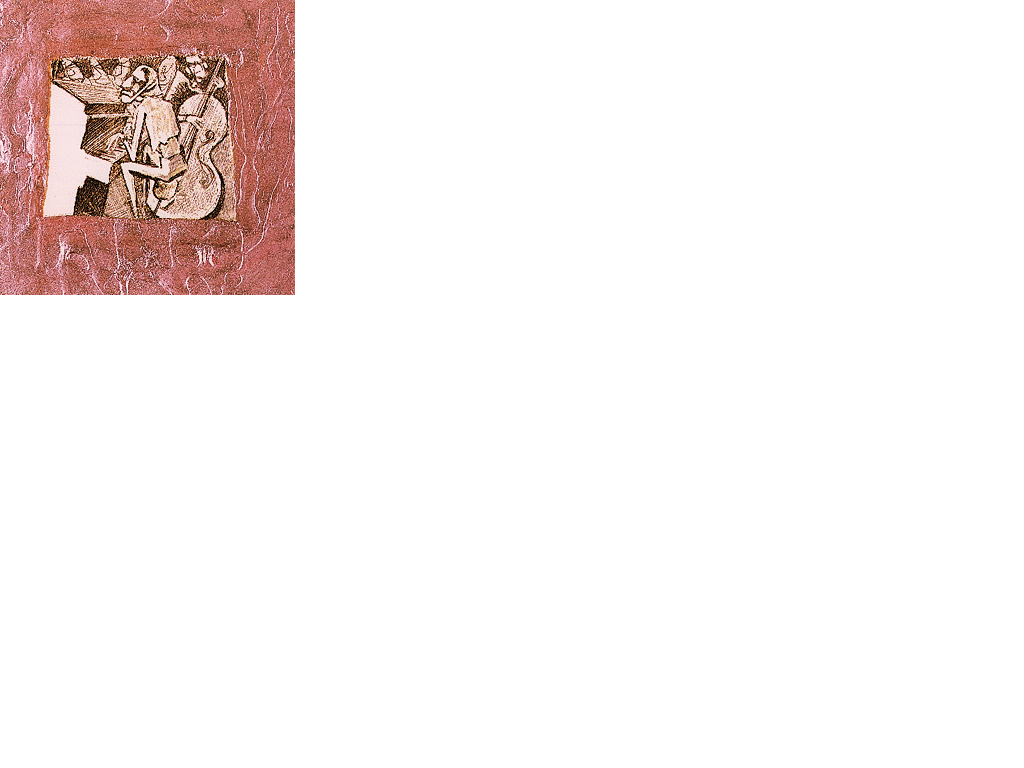 Middlewave
Almost White
Healthinsurance
Little Ghost
How To Row A Cat
Only A Colour To Her
Sick Sugar
Sweetness
The Horror Partyjokes
Void
Sans Titre Pour Sira
Glovesong
Lorre In The Forest
Theme From Turnpike (CDS)
Theme From Turnpike
Worried About Satan
Overflow
My Little Contessa
Little Arithmatics (CDS)
Little Arithmatics
My Wive Jan
Tugboat
Everything Is The Same (Except Nobody Believes Me)
In A Bar, Under The Sea (CD)
I Don't mind What Ever Happens
Fell Off The Floor, Man
Opening Night
Theme From Turnpike
Little Arithmetics
Gimme The Heat
Serpentine
A Shocking Lack, Thereof
Supermarketsong
Memory Of A Festival
Guilty Pleasures
Nine Threads
Dissapointed In The Sun
For The Roses
Wake Me Up Before I Sleep
Roses (CDS)
| | |
| --- | --- |
| Roses | Roses (vermeersch version) |
| I Suffer Rock | Via (live) |
| Nine Threads (demo version) | Hotel Lounge (Be The Death Of Me) (live) |
| Difficult Day | Jigsaw You (live) |
dEUS on compilations
| | |
| --- | --- |
| Compilation: | Song contributed: |
| Humo's Rock Rally Finale '92 | Song For A Jacket |
| Saturday Night Special (7'') | The Horror Partyjokes |
| Volume 6 (Reading Festival Issue) | Violins & Happy Endings |
| Volume ? (Reading Festival Issue) | Morticiachair |
| De Zomer Van '95 | Suds & Soda |
| De Afrekening 7 | Suds & Soda |
| De Afrekening 8 | Via |
| De Afrekening 9 | Hotellounge (radio edit) |
| 2 Meter Sessies 6 | Hotellounge (live, acoustic) |
| De Zevende Dag | Little Arithmetics (live) |
further release information of dEUS records
Zea

Zea has been released twice on CDS. First an auto-produced version in a CDS plastic case (no longer available) and second, the version released by Bang! records in Belgium in a digipack (still available in Belgium - ref: Bang!20501 distributed by Bang!). Unfortunately, this single has not been released by Island Records in charge of the world distribution, explaining the appearance of Right As Rain and Great American Nude on the Island version of W.C.S. On the first version the first song is called Zea. On the second version this song is split up into two parts called Zea Intro Replica and Zea. Zea Intro Replica was partly sampled from a song on Captain Beefheart's Trout Mask Replica album.

Hotel Lounge

Hotel Lounge has also been released twice on CDS. There's a plastic case version and a carboard digipack thing. This pack is a limited edition, and it contains postcards with the cover art from the two albums and the other cd singles.

My Sister = My Clock

This CD has also been released twice. It's the same story as with Hotel Lounge. There's a special cardboard package which has some very special pieces of artwork, on postcard size pieces of paper, and a plain, plastic case version.

Theme From Turnpike

Some international versions of this one have A Tribute To My Friends as song number 3. On the Belgian version this same track is called Overflow.

In A Bar, Under The Sea

This one also has two names for one song. Versions exist with a track called Roses while on other it's For The Roses.

Roses
Another two version story. They are both intended for sale in the same area, but made two versions with different b-sides anyway. The live tracks on one of the singles were recorded at a concert in Vienna.
Ordering dEUS records
dEUS is getting quite popular, but still their records are not easily available from a big part of the world. If you're having trouble finding dEUS releases you're interested in, you might try ordering them over the net. The following link send you to CDNow! They're probably able to help you
Other songs performed by dEUS but not released
Songs unreleased and only heard live:
Magik Of New Pop Music
Mr. Dead Won't Get Me (Cause Life Suits Me Just Fine)
Mute Fish (Also played by Rudy's Kiss My Jazz)
TV Song (Also played by Stef's Moondog Jr.)
Covers only played live:
Clever White Youth (by Marc Ribot)
Famous Blue Raincoat (by Leonard Cohen)
First We Take Manhattan (by Leonard Cohen)
Gimme The Car (by Violent Femmes)
Hey (by Pixies)
Ich Möchte Ein Eisbaer Sein (by Grauzone)
Motoraway (by Guided By Voices)
Rarely (by Daniel Johnston)
Sweet Child O' Mine (by Guns 'n Roses)
Thirteen (by Alex Chilton)
---
---
Not all of these links are 100% reliable. I try to keep them up- dated and working but sometimes the problem is the server itself and not the link.
For more complete list of dEUS links try Serge Goossens dEUS Bookmarks.
---
---
Releases:
Roses was probably the last single of the In A Bar, Under The Sea album, but it might be possible to see some old stuff re-released.
Names of related bands to look out for: General Electric (Tom), Kiss My Jazz (Rudy, Craig, Stef) and especially Moondog Jr. (Stef). More information about solo projects can be found in the dEUS Members section.
A few (?) concertdates:
dEUS have recently finished a European tour. The plans are now for shows on other continents. Dates are already scheduled for a US tour, first supporting Blur, and after that as a support act for Morphine.
In the live department it is also worth looking out for Moondog Jr. and Kiss My Jazz.
---
---
Tom Barman (vocals, guitar)
Tom is also in General Electric. He has recently declared that dEUS is his main project and that he can put all his creativity in the band. This means that he is not really working on any side projects.
He played along with Stef on an early Moondog Jr. release called Jintro Travels The World In A Skirt. More info about that record is on the Moondog Jr. page. He is also a painter but on the musical level, dEUS is his sole occupation.
Stef Kamil Carlens (bass, vocals)
Stef is also playing in his own band Moondog Jr. It already existed when dEUS was founded and makes great music. If interested you can check out this Moondog Jr. page! Besides this he is also in Kiss My Jazz, the band that has become Rudy's main project.
After recording their 2nd album Stef left the band. However just like in Rudy's case this will probably not mean that he'll stop making music with dEUS, but only that's he's not obliged to play every single time when dEUS has to. Danny Mommens is taking his place in their live line-up.
Klaas Janzoons (violin, keyboards)
He also played along with Stef on an early Moondog Jr. release called Jintro Travels The World In A Skirt. More info about that record is on the Moondog Jr. page. He will also be playing with Moondog Jr. again, when they perform their Sunrise project.
Also known as Danny Cool Rocket he is the new bass player the band recruited after Stef left them. He is also in two other bands called tENERIFE and Sex Machines.
Rudy was with the band from the beginning until their show at Lowlands '95. He's still playing with Lionel Horowitz & His Combo and Kiss My Jazz. As a painter he's responsible for a lot of artwork for dEUS releases and t-shirts.
Rudy left the band on personal grounds, and is still a good friend of the rest. This means that you can probably hear him playing along on the new album.
Got into dEUS after Rudy left in August '95. He's from Scotland and was already a friend of Tom and Stef before he got into dEUS. He's also in Kiss My Jazz.
---
Last Updated: 10/03/97
Number of times this page has been visited. (Starts over every once in a while.)